Welcome back to Meet the Staff. Today, we continue to chat with the lovely lemon Management and next on the list is
 Isla Westwood
 . She is a woman of many roles and it is not often that we see her in yellow, which is why I want her to shine like the lovely gold that she is for once :D She is most commonly known as a Co-Founder but today she will be talking to us as the Leader of the Illustrators. Welcome, Isla! 
Thank you for meeting with me Isla :D It is a very special treat to talk about a part of your job that is a bit more behind the scenes. You and your team make beautiful drawings for everyone to enjoy, so it is about time you all got recognition for your work! So let's get started! 
What is the best thing about being the leader of the Illustrators? 
Being Leader of Illustrations is mainly fun because you get to work on the shops. They might seem like a very small part of the site, but it really adds to the experience of envisioning yourself in Mystic Falls. You can actually buy things, adopt a pet or get something to eat, all because the illustrators made it possible.
What is one thing the Illustrator's team does that most people on site don't know about?
There's not really a 'hidden' task, but a lot of work goes into the illustrations made. We update the shops and create new and fun items.
In your opinion, what makes WoMFa great place to be and why did you want to be apart of the site?  
I've been with WoMF from the very, very start and for me, it's incredible to see how far we've come and everything we've done and achieved so far. I wanted to be a part of this site because the idea seemed fun, and I love organizing things. Setting up a site from the very beginning is a long journey but it's also a very exciting and rewarding one.
What is your best tip for getting into digital art? 
Honestly, just get started. Your first few works may absolutely suck (I know mine did) and it takes time to get to know your tools and how to work with them, but you keep improving every time you draw something! You learn new things, maybe new tools and soon, you'll be an artist.
​​​​​
When was the last time you climbed a tree?  
I think it was when I was 10.... I used to like it so much, I don't even know why I stopped climbing trees!
What do you hope never changes?  
I hope I never stop evolving so that one day, I might actually be my very best self.
What is the luckiest thing to have ever happened to you? 
Meeting the most amazing people across the sites and building some lasting and wonderful friendships!
What are you looking forward to in the coming months?
Getting started on my new uni program and seeing what else comes my way. Might be new friends, new opportunities, we'll see!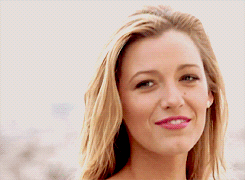 Thank you, Isla for taking the time out of your busy schedule and fabulous life to speak to us. It was a joy getting to know you a bit better!
Next week we will be chatting to Sofia, I mean Sophia who STILL doesn't know how to spell her own name, Westwood.  I know I said this last week as well, but its fun keeping her waiting ;) Sorry not sorry 
Written by,
Alyse Leigh & The SoMe Team