Welcome back to Meet the Staff. Today, we continue to chat with the lovely lemon Management and we have finally come to the end of the list! She might be one of the newest lemon members, but she has been here for a long time. Welcome to the brilliant

 Phoebe Lee

, our amazing Chief Editor!
Thank you for meeting with me Phoebe :D I really appreciate that you took the time to talk to me. Now, without further ado, let's begin... 
What is the best thing about being the Chief Editor of the Mystic Falls Daily? 
I've only been CE for a few weeks, but just being apart of the journalist team has been absolutely fun! We're all like a little family :')
What is your theory or explanation for why journalists are called lobsters, salmons and other sea creatures? 
It just dawned on me that salmons, lobsters and shrimps are red! The journalist colors are also red, so maybe that's where past CE's got the idea from :D
In your opinion, what makes WoMF a great place to be and why did you want to be apart of the site?  
The first WoX site I came across was WoN. I don't really remember how. Eventually I realized there was a whole universe of them and narrowed it down to which theme appealed to me the most. WoMF turned out to be a suuuper friendly community, which is great because I'm not fond of really clique-y roleplaying sites or forums. I think that's what makes this place so great; nobody really gets left out.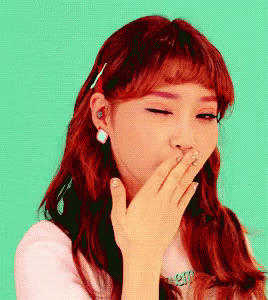 What would be the most amazing adventure to go on?  
I love roadtrips. I don't even really care if I have an exact place in mind. On the spot ones are the best :)
What are you looking forward to in the coming months? 
Tbh Halloween is the only thing I ever look forward too lmao :P 
​​​​​
What is something most people are obsessed with that you don't get the point of?  
There's quite a few things, actually. Musically, Rick & Morty and Fortnite are just a few to name. That doesn't mean I'm gonna be a brat to anyone who genuinely enjoys those things, tho!
What is a fact about you OOG and your character IC that most people don't know? 
Oof. Not sure about myself irl, but Miss Phoebe here actually really enjoys knitting and sewing! When she's not thrifting, she's probably making her own clothes :D
Thank you, Phoebe, for taking the time out of your busy schedule and fabulous life to speak to us. It was a joy getting to know you a bit better!
Next week we will be talking to a few of the new faces and golds. Stay tuned!
Written by,
Alyse Leigh & The SoMe Team