Are you in need for your brain to be teased? Good, that's why we're here! Every two weeks, a Puzzle Diaries will be posted to help you out for your bi-weekly brain teaser! We're very serious about puzzles, of course, puzzles are LIFE. Now of course, puzzling is something to do for fun, so that's what we're going to do! When you send your finished puzzle to Natalia Whitchurch, you'll get a prize and you'll be mentioned in the next Puzzle Diaries!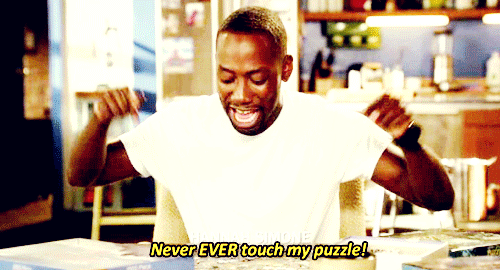 Before we continue to a brand new puzzle, here are the solutions of the last one! There were two people who have sent me the correct answers, so a big shout-out to Alejandra Roberts, Thya Galong, Ryan Callahan and Thomas Lovelace! The gifts will be with you soon! Now, the solutions for y'all!
And here... behold! The third puzzle. This one is an incredibly difficult no jk Jigsaw Puzzle! It's all about The Vampire Diaries! Click on (or copy) the link below to get sent to the puzzle. Make a screenshot when you finish it and get your gift, yay!
http://bit.ly/2Zamnth
Now like said above: if you finish your puzzle, send it to Natalia Whitchurch to receive your prize and your pride! ;)
Até logo,