Welcome back to Meet the Staff. Today, we continue to chat with the lovely lemon Management and we have finally come to the end of the list! She might be one of the newest lemon members, but she has been here for a long time. Welcome to the brilliant

 Rayne Caulfield

, our brilliant Illustrator Leader!
Thank you for meeting with me Rayne :D I really appreciate that you took the time to talk to me. Now, without further ado, let's begin... 
What is the best thing about being the leader of the illustrators? 
I can illustrate all day! Illustrating is one of my biggest hobbies and turning your hobbies into a job, is such a dream!
What is one thing the illustrator team does that most people on site don't know about?
Erm - we come up with new items, but I think the people knew that already. We also have to think about the little text that comes with the article. You have to write something down that makes people want to buy the item. That is sometimes even harder than illustrating the item.
In your opinion, what makes WoMF a great place to be and why did you want to be apart of the site?  
I just love the fandom! I started to watch the Vampire Diaries many years ago and later I watched the Originals too. The stories are great and exciting and I feel honoured to be on a site with a fandom like this.
What is your best tip for getting into digital art?  
Don't be afraid to fail. Digital art fails are normally easy to fix. I always work in layers, so I can just delete a whole layer when I fail, without having to delete my whole illustration.
What would be your spirit animal? 
Weirdly enough that would be a seal. I love seals. They're so cuddly and at cute and at the same time they're warriors. I wouldn't say I'm a cuddly warrior, but I really like to have one on my side.
​​​​​
What is the best and worst advice you have ever gotten?  
Someone once told me not to worry about things that you aren't sure about. I don't remember who told me this, but the person was right. I can spend hours worrying about nothing and in the end, I always think: why? So now I always tell myself worrying doesn't help. And the worst piece of advice? Hm, I can't really come up with something.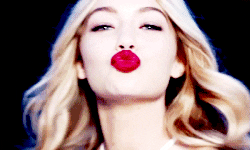 What is the most ridiculous thing someone has ever tricked you into doing or believing?   
These questions are hard! Eerrrm.. I did a lot of stupid things when I was younger (like the dog poop) and I tricked people into helping me. Although I do think people tricked me in helping me with their revenge too. Can't really think of an example though.
What is your favorite movie and why? 
The Holiday! I can watch it all day and I never get bored. It's so cosy and Christmassy (is that even a word?) and I love it. Handsome man, Christmas and a good love story: this movie has everything!
What is a fact about you OOG and your character IC that most people don't know? 
When I was younger I was very, very angry with someone. As a revenge, I put some dog poop in her mailbox. (If you're on this site, E, I'm sorry! Ok, I'm not. It was funny.)
Thank you, Ray for taking the time out of your busy schedule and fabulous life to speak to us. It was a joy getting to know you a bit better!
Next week we will be changing things up a little! That's right, we finally going
TEAL
! 
Written by,
Alyse Leigh & The SoMe Team