Welcome back to Meet the Staff. Today, we will move on to Management and the first one up is 
Mason Westwood
. He has been with the site from the start as the Leader of the Hunters. He is also infamous for his humor and being the bad boy of the Westwood clan!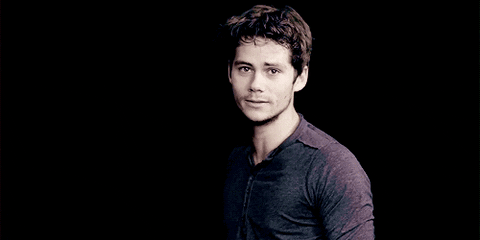 Thank you for meeting with me Mason and I have to say, you look quite dashing today ;) But not as handsome as my dear husband Joe of course! Anyways, let's get started! 
What is the best thing about being the leader of the Hunters? 
I think the best thing about being the leader of Hunters is that you are very involved in the site. You get to read a lot of topics and are as much in the chat as possible! I love helping people to involve their RPG skills and what better way to ensure everyone has a good time then to raise an army than to be trusted with such an awesome job. 
What is one thing the Hunter's team does that most people on site don't know about?
Why should we give away all our secrets ;) 
In your opinion, what makes WoMFa great place to be and why did you want to be apart of the site?  
I love the setting of the site and the range of species that you are allowed to be. You are not just a vampire but you can also be a werewolf or a witch. I also love the staff and students on the site and they make me come back every day with much joy! 
What is your best top for making a good topic? 
Always write more than just 3 lines on topic starters. It gives us an easier job and it makes your partner easier to write a reply back. The more information you give them, the more people have to work with. 
 
What is the most annoying question people ask you?  
Who my favourite person/sibling/grep you name it is. I can never choose between people that I love ♥ 
What is the furthest you have ever been from home? 
I have been to Paris once, which was around 5 hours away from home.
What is something that ton of people are obsessed with but you don't get the point of? 
I think there are a lot of things that I do not get in this world, I never liked very popular things so it's very hard to answer this one. Cheese? Wine? Sorry Isla and a lot of other wine lovers I don't like a lot of food so I guess it would mostly be one of those 
What was the best compliment you've received?
I think that would be that I am a good and trustworthy friend. I am so glad that people somehow trust me and come to me for advice. I love helping people and to hear that you are a great friend always helps to cheer me up as well. 
You are quite right and thank you for noticing! I really am pretty! You really are my favorite brother in law, so thank you again for taking the time to answer my questions. It was a joy getting to know you a bit better!
Next week we will be chatting to Sofia, I mean Sophia dosn't know how to spell her own name, Westwood.  Stay tuned! 
Written by,
Alyse Leigh & The SoMe Team